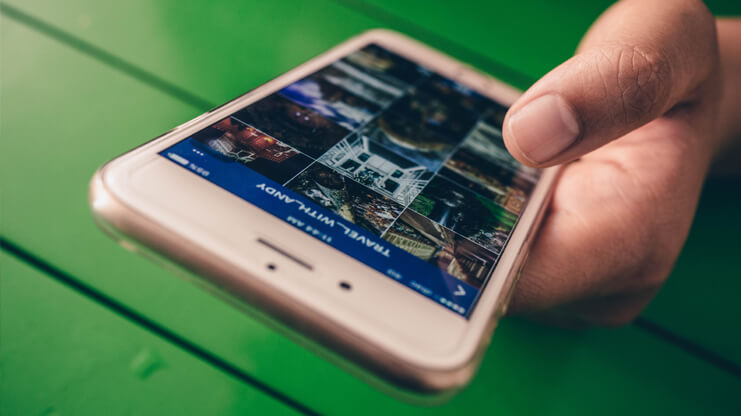 Mobile App, for your event?
For most forward thinking people, digital marketing is Social media event page, and that is enough to advertise their event. Some even have the right mind to upload regular content via email or posts, they even keep a steady flow of notifications for their audience's benefit. While it serves some well and others not so much. What could possibly be the problem?
It is possible that there is a case of miss out. The best way to address this could be to have the audience keep all the information within their pockets, aka. Mobile Apps. Viola! Problem solved.
However, the basics of marketing still applies. 'What purpose do you want this App to serve', is the bigger question and a matter of careful strategy building to make it a success. Treating your event app like an invitation card would be a folly and a failure at utilizing it. Here is what all an App can do for your event:
Personal Experience: Giving your target audience something to look forward to is a battle half won, that is what you can achieve by engaging them with information about your event and serving it right at the palm of their hands.
Newsfeed: If an event app talks only about what is to occur in the event itself, the audience may get bored. Hence to keep a steady flow of newsfeed, the app must creatively inform about related topics and thereby keep up the quotient of intrigue.
Networking: Events are great way to socialize, power your app with features where the attendees may come together to talk about the event.
Direct traffic flow: Your event app could well be a guide, showing location, engaging audience and updating programs and changes in the event. It can be whatever you need it to be.
These are a few basics features, however, your event app's longevity is up to you. It can last longer than your event and serve a year round purpose to attract audiences for the next time and even draw sponsors to invest in it for the future.
At Rishiraj Media, you could have all this strategically developed to benefit both: your event as well as the audience; anything that you may desire for your event app to do can be achieved, imagination is the limit.