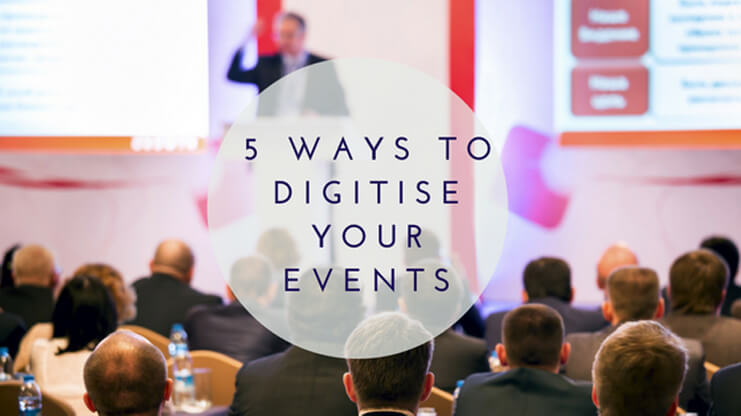 5 Easy ways to Digitize Your Events
Rishiraj Media has created 30+ websites, designed more than 500 E- mailers and handled over two dozen social media accounts Here, with all humility we share with you 5 essential & affordable digital marketing tactics that must be used in all the events:
Landing Pages – A customized webpage, that has all the details of your event and a Call to Action Button to REGISTER for the Event or SUBSCRIBE to your e-mailers.
At least 4 Emailer's - Rather than having one e-mailer with all the content stuffed in, there should be 4 planned E-mailer in the following sequence:
Block your Dates/Diary E-mailer
Details of the Event with call to action links for SPONSORSHIP or REGISTRATION.
Chief Guest and eminent Speakers Emailer's
Thank you E-mailer (most people forget thanking people who made it to the event, you should always send a token of thanks for them)
Email Signature Banner- Its an HTML based Email Signature that is placed below your email signature, so that all your mailing list gets to know the Event is about to happen.
Introduction Video – A 15 Second 2-D motion graphics Video with a solid Voice Over does the trick to attract more sponsors for the event every time. Videos are 70% more likely to be viewed by the audience than plain graphics content.
Social Media Marketing – If we are working on a shoe string budget then you can always get a few set of campaign's created graphically and share it on the main Company page. This is less expensive and will make sure that your event stands out in the clutter. To list a few and ideal posting:
Facebook – Apart from regular posting don't forget to share a Facebook LIVE video on your page.
Twitter – Create an Event specific # and encourage all the team members to use the # during the events. Try LIVE Tweeting for the Events for maximizing the engagement.
LinkedIn – Ask all the Team members to share a Pulse about the event on their individual accounts and share link of the registration page for more details or the link to the LinkedIn profile.
Rishiraj Media is an Integrated Marketing Solution. A One Stop solution for all your Communication needs. We expertise in all of the above and much more. Lets connect, coffee is on us!